Max Walter vs. Emanuel Lasker
This position occurred during Max Walter vs Emanuel Lasker, 1923.
Black to move and win in 3.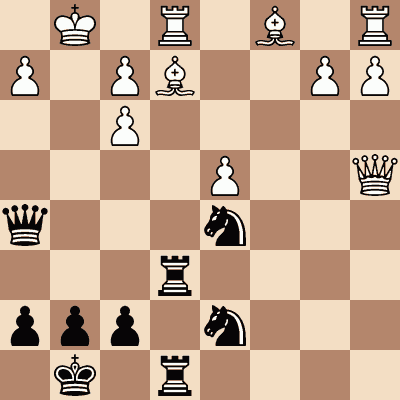 Play and solve this chess puzzle online
Roll over to see the solution: 1... Rg6+ 2. Kh1 Qxf3+ 3. Bxf3 Rxe1#
FEN: 4r1k1/3n1ppp/4r3/3n3q/Q2P4/5P2/PP2BP1P/R1B1R1K1 b - - 0 1
About the players

Emanuel Lasker (1868-1941) was a German chess player and World Chess Champion for almost 30 years. He was also a mathematician and philosopher and one of the strongest chess players ever.
---