Spark
Chess
®™
the chess game everyone enjoys!
Young or old, beginner or advanced, SparkChess Premium gives you the extra edge to become a better chess player while having fun!
Practice chess against six human-like AI characters





If you've ever played chess against the computer, you know how frustrating it can be. For beginners, it's a sure way to give up.
Not so with SparkChess. We've built the AI engine from the ground up, incorporating our secret sauce to give the AI personality and humanity. From the bumbling Cody to the friendly Claire to the aggressive Boris, you'll find an opponent that suits your style and is a pleasure to play with.
When I started playing SparkChess, I couldn't beat Cody. Now I'm winning against Claire and I'm the best in my class at chess!

Maria N.
I learn how to attack more, especially from Claire and Boris. They thought me to be aggressive and never be scared. Thank you for inspiring me to be interested in playing chess.

David Lewis
I'm almost 82 and have played chess since I was 12. Of all the sites, I prefer SparkChess, and Claire in particular. I find that level more human-like than most.

Confad Conero
Challenge your friends in online multiplayer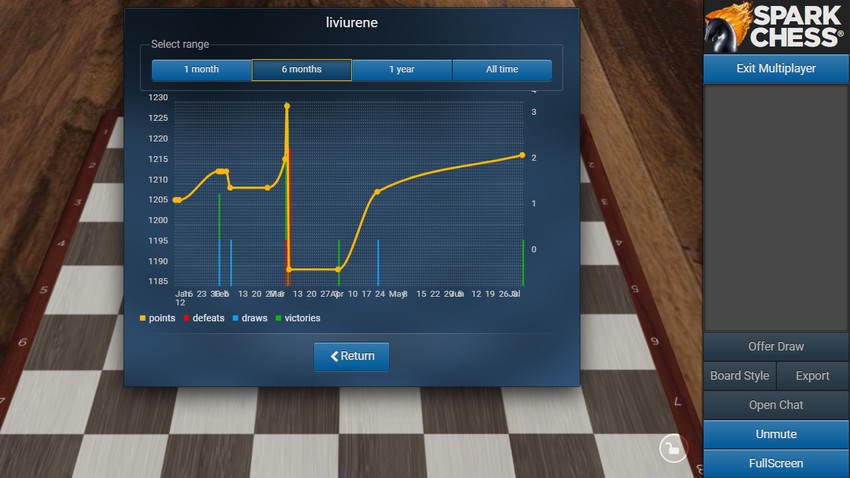 Premium multiplayer

with unlimited games, unconstrained score, priority access when the service is crowded.

Stats & History

synced across devices.

Create your own team!

Manage members and get your own private play area.

Chat

with your opponent, and don't worry – you can easily block and report abusive players.

Watch

and comment on live games.
SparkChess has changed part of my life in a few ways. One major way is that it has brought my husband and I together to play a game online that requires thought and a fun competition. It has also helped me practice critical thinking skills and keep my mind sharp so that I can better teach my children these skills as well.

Brenda Mertes
I was introduced for the first time to chess through my eighth grade socials teacher, I am now in grade ten, and I have been having a marvellous time.

Jesse Davis
Boost your skills with unique learning tools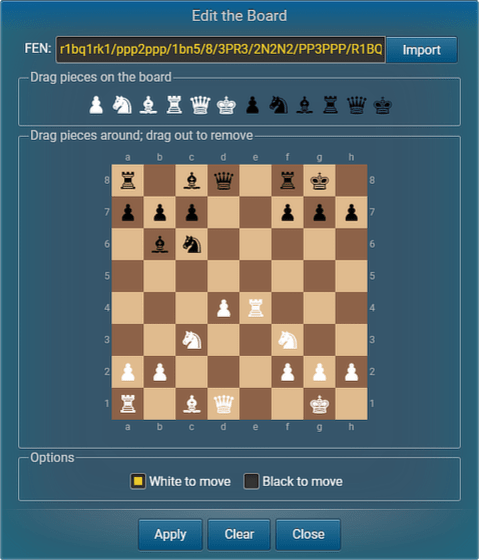 Get a coach
This innovative mode explains in simple terms why your move was good or bad. Also, visual aids highlight pieces in danger or attack opportunities.
Edit the board
Arrange the pieces on the board as you would on a real one. Copy the position in the FEN format.
Ask for help
If you're stuck, just ask the computer to suggest a move and learn the most important chess openings (over 100 variations!) with Openings Explorer.
Replay games
Replay, import, export or take a snapshot of your games with intuitive controls. And we've got for you a hundred lessons, puzzles, and historical games.
I'm completely addicted to SparkChess! I've tested so many chess games over the last few months, and this one nails them all!

Terry Beane
I am an avid user of your SparkChess and feel it is the best chess on the Internet!

Adam Todes
I bought my subscription to help my son learn to play (he is 6 years old) but I am also enjoying playing myself.

Rachel C.
Find the best view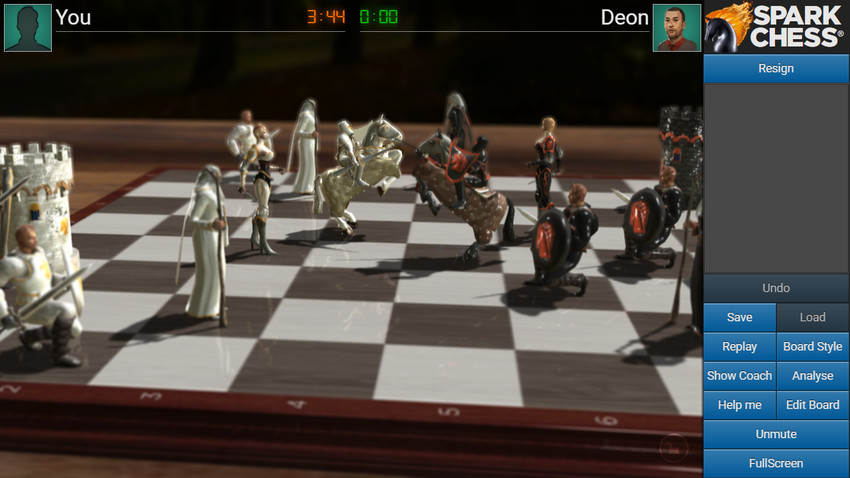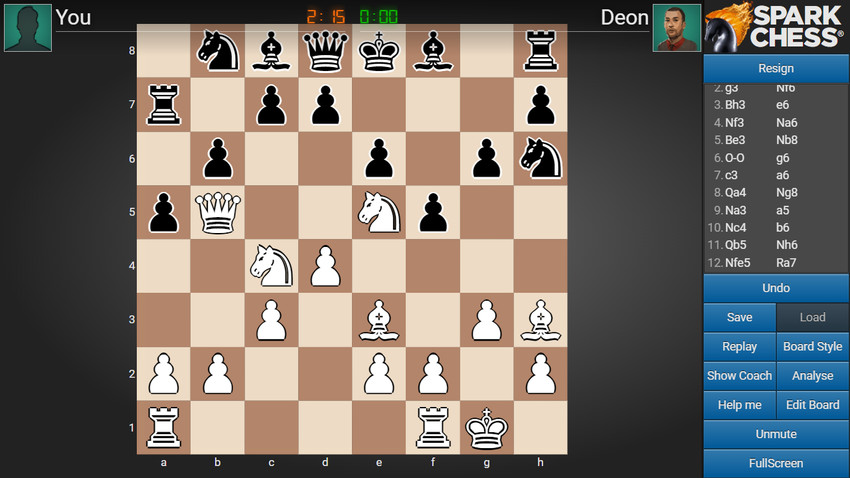 3D board

you can rotate, zoom and pan. Get a bird's eye view of the game or jump right into the action.

Fantasy set

, carefully modeled and hand-painted to be easily recognizable and delightful. Children love it and so will you!

Diagram

, a simple and clean tactical view.

Fixed board

, intended for battery conservation and low-powered devices, is sharper and more detailed than the free version.
SparkChess is a superbly presented and polished program. I have many of the commercial and free chess programs for windows and also for android/apple devices, and SparkChess is my new 'go to' favourite for a quick casual and fun game of chess. I think you have achieved your aim of making chess fun for a wide audience.

Chris T.
Your chess board and pieces are the best by far (compared to any other program, including Fritz 12). Really amazing.

Sherwin S.
Join our
50,000 happy customers!
All features at a glance
General
Free
Premium
Ads
PGN Import/Export
3D Fixed Board
Diagram Mode
HD Graphics
Fullscreen Mode
3D Dynamic Board
Fantasy Set
Sound
Single-player
Free
Premium
AI Opponents
3
6
AI fine-tuning
Explore Openings
Perfect Endgame play
Coach + Hints
Lessons, Puzzles and More
Board Analysis
Move Help
Board Editor
Replay Tools
Multiplayer
Free
Premium
Filter Opponents
Spectator Mode
Block Players
Chat
Two-player mode
Create Teams
Stats & History
Unlimited Score
Priority Access
Unlimited Daily Games