At the opening ceremony for the FIDE Candidates Tournament June 16, Chilean singer Juga will perform her new chess-themed song, Open Files. Oddsmakers favor China's Ding Liren and Fabiano Caruana of the United States to be the top finishers at the eight-player FIDE Candidates Tournament. The Candidates winner will face World Chess Champion Magnus Carlsen for the title.
If Carlsen chooses not to defend his title, the top two Candidates will play a match for the World Chess Championship. On June 10, 2022, Carlsen won the annual Norway Chess tournament. Players sported this year's Norway Chess sweater, now available for the public to purchase as well.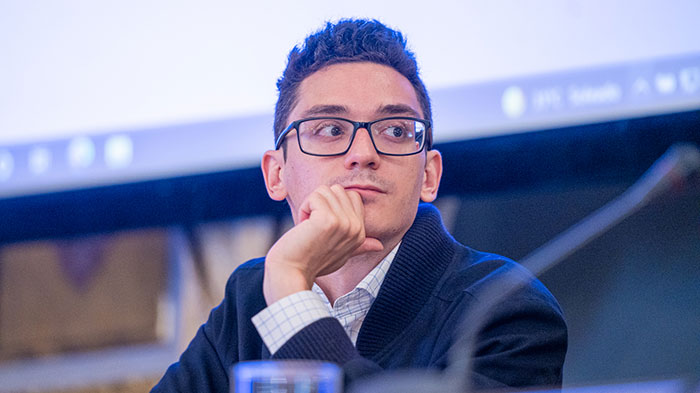 Open Files
The teaser for Juga's Open Files song is here. In chess, an open file has no pawns of either color on it. Rooks and queens controlling open files have easy access to the opponent's half of the board. Also important in chess are half-open files, where there are pawns of just one color. In each of the following games, White attacks along a half-open file occupied by black pawn(s).
Favorites at Candidates
In Round 3 of the Candidates Tournament, to be played on June 19, Ding Liren has White against Richard Rapport and Fabiano Caruana has White against Jan Krzysztof Duda of Poland. These are rematches of the two games presented in this article.
Ding, Caruana, and Duda were mentioned by former World Chess Champion Garry Kasparov as possible winners of the 2022 FIDE Candidates. By picking Ding as his favorite to win, Kasparov agreed with the oddsmakers, according to this article:
It's not just oddsmakers who see Ding as a favorite for the tournament. Recently, former world champion and chess legend Garry Kasparov told Anna Rudolph that he pegged Ding as the top choice to win the Candidates Tournament as well.
Norway Chess Sweater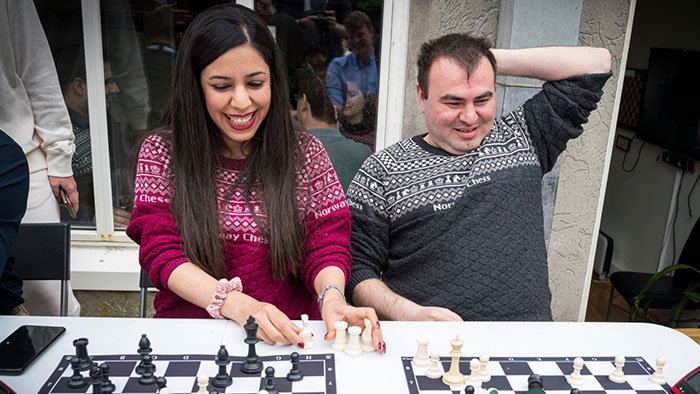 World Chess Champion Magnus Carlsen won the 2022 Norway Chess tournament. Chess fashionistas noticed that a new Norway Chess sweater made its debut during the tournament's garden party. You can order the sweater from the "buy button" at the Facebook page for Norway Chess.