The FIDE World Cup 2023 takes place from July 29 to August 25, 2023, in Baku, Azerbaijan. In the Open section, 206 players were eligible to take part and 103 were invited to the Women's section.
The eight rounds in the Open section and seven in the Women's section are under a knock-out system. Paired players play a two-game match. The time control for each game is 90 minutes for the first 40 moves, followed by 30 minutes for the rest of the game with an increment of 30 seconds per move starting from move 1.
A win is worth 1 point and a draw is worth .5. If the classical time control games don't produce a 2–0 or 1.5–.5 winner, then the players play two rapid games in 25 minutes with a 10-second increment. If the two rapid games end with a 1–1 tie, there is a blitz tiebreak, until the winner is determined.
Favorites winning?
For the 2021 World Cup, which also had 206 participants in the Open section, SparkChess reported, "By the quarterfinals, the following seeds remained: 1, 10, 12, 13, 30, 31, 41, 86. The semi-finals consisted of seeds: 1, 10, 12, and 30; and the finals had seeds 10 and 12 with the twelfth seed, Jan-Krzysztof Duda, winning."
For the 2023 World Cup, by the quarterfinals the following seeds remained: #1 Magnus Carlsen (Norway), #3 Fabiano Caruana (USA), #8 Gukesh D (India), #11 Leinier Dominguez Perez (USA), #20 Vidit Santosh Gujrathi (India), #23 Arjun Erigaisi (India), #31 Praggnanandhaa R (India), and #69 Nijat Abasov (Azerbaijan).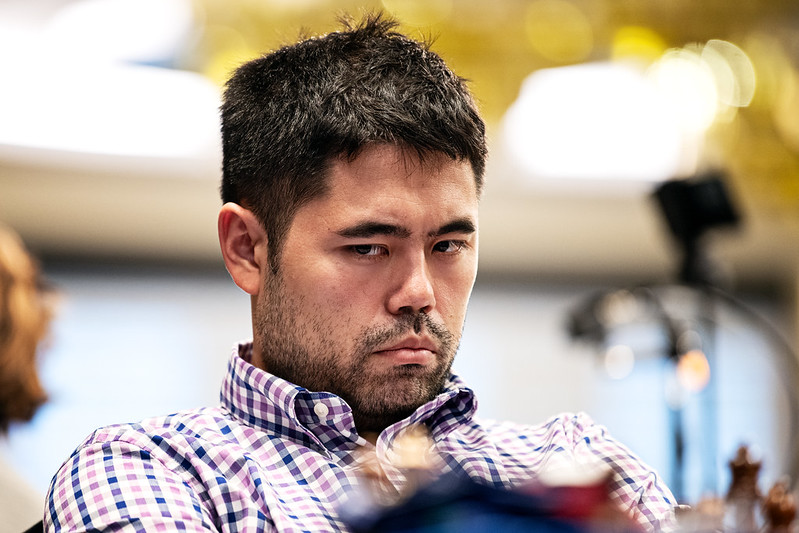 Praggnanandhaa eliminated Nakamura
After drawing both classical time control games, Rameshbabu Praggnanandhaa eliminated the World Cup's #2 seed Hikaru Nakamura (USA) by winning both rapid tiebreak games. Here is the first of those rapid tiebreak wins. Nakamura analyzed both tiebreak games in a YouTube video.
After defeating Nakamura in the fourth round, Praggnanandhaa defeated Ferenc Berkes of Hungary to reach the quarterfinals.
Record-breaking Prize Fund
The prize fund for the 2023 World Cup is 2.5 million U.S. Dollars, with $1,834,000 in the Open and $676,250 in the Women's tournament. The 2023 FIDE World Cup has the largest prize fund for any chess tournament ever played.
Moreover, the winners of the top-three places in both sections, Open and Women's, will qualify for the 2024 Candidates tournament. More information about the event.