Chess camps can be a great introduction to chess for beginners and give experienced players the skills they need to improve their chess results. Most chess camps are for children, but some camps are now open to adults too. FIDE Master and FIDE Trainer Kevin Bachler became involved in chess camps in 1996. This summer, Kevin is running two week-long camps, OleChess Camp in Minnesota and Caveman Chess Camp in Naperville, Illinois (Chicago area). Read on for Kevin's tips for choosing a summer chess camp and for your chance to win a discount worth $200 to Kevin's Caveman Chess Camp.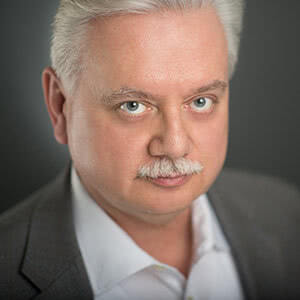 In the process of writing an article about chess parenting, for the upcoming June issue of Chess Life magazine, I found Kevin's advice to parents. My favorite piece of advice from that article was: "DO NOT tell them [children] what not to do, especially as the last reminder before a game. There isn't a more certain way to make them mess up. Let me illustrate: Don't think about pink elephants. What's the first thing that came to mind? You see, the human brain is wired to think about things, not to avoid thinking about things. So leave them with a positive message. Wrong: 'Don't bring your Queen out early.' Right: 'Remember, bring all of your men out early, and bring your Queen out last, after all the other pieces are out.'"
One reason I loved this piece of advice is that it reminded me of when I trained to be a lifeguard, decades ago. Aspiring lifeguards learned to issue the command "Walk!" to children running along the edge of the pool. Saying "Don't run" would be heard by the child as "run" and they would keep running!
Time for a quick puzzle
Kevin is a strong player as well as an experienced chess instructor. Here is a position from his win, as White, in 1996, versus A. Marquez. After Black's 18….Nxd5, how did Kevin win a pawn?
If you found 19. Nxe5!, good job. That white knight had been pinned to its queen by a black bishop on h5. But that pin was a relative pin, meaning that it was legal to move the knight. (If the white piece on e2 had been a king instead of a queen, then the pin would have been an absolute pin and it would have been illegal to move the knight.) With relative pins, it's hard to visualize breaking the pin and exposing one's valuable piece, in this case a white queen on e2. But by capturing the black pawn on e5 and counter-attacking the black queen on d7, White wins a pawn.
How to choose a summer chess camp
Right now is the best time of year to sign up for a summer chess camp. Camp administrators encourage early enrollment so they can plan enough space and instructors for how many campers will likely attend. To encourage campers to enroll early (March or April) for summer (June and July), administrators offer early-bird discounts. Before you choose a summer chess camp, for your child or for yourself, read Kevin's top five tips for choosing a chess camp.
1. Pick a reputable camp with reputable instructors
Not all strong players are good instructors, and some very good instructors are only moderately-strong players. Talk to other chess players or their parents or coaches and get referrals. Focusing on instructional titles can also be a guide. Of the instructional titles, "FIDE Trainer" and "FIDE Senior Trainer" are two of the most meaningful, as those titles show that the coach has trained National Champions. US Chess' Professional Chess Coach title also indicates someone that has trained top state or national scholastic players. But not all coaches – or all good coaches – have instructional titles. Some instructors may have non-instructional titles also associated with FIDE (World Chess Federation) but based on chess-playing strength. Those FIDE titles are Grandmaster (GM), International Master (IM), and FIDE Master (FM); or titles that only women can earn, such as WGM, WIM, and WFM.
2. Pick a camp that is part of a chess vacation
Attending a camp that also provides chess tournaments makes for a full-fledged chess vacation. This year, the Caveman Chess Camp has a one-day tournament available before the camp and the U.S. Junior Open following the camp. This gives campers an opportunity to travel once for two experiences: a camp and a national championship tournament. Another national championship, the U.S. Senior Open (ages 50 and over), is also immediately after the Caveman Chess Camp.
3. Focus on FIT, not on HARD!
Many parents push their children to choose the hardest camp sections, but this can be a mistake. Some campers aren't ready for the hardest sections, and some campers are turned off from chess when it becomes work rather than fun. A camper having fun will learn more than a camper only working at chess. Be sure to let your camper have fun! Sports, t-shirts, photos, etc. are important parts of camps.
Ideally, campers should sign up for sections that fit their chess abilities. At our camps, campers with lower ratings can't always be accepted in sections with higher limits. When we accept a camper's registration, we will examine that camper's rating and instructional history and move that camper to another section if necessary.
Thus look for a camp with multiple sections, to maximize the chances for a best fit for your child. At chess camp, your child should make friends, have fun, and learn a lot of chess. If you are an adult camper, pick a camp that has a section that fits your chess abilities and that lets you learn alongside other adults.
4. Pick a camp that has discipline and safety standards.
Camps need structure to enable learning and to accomplish tasks safely during the day. Part of that structure comes scheduling appropriate times for chess classes, food, recreation, and rest. And part comes from a camp hiring additional personnel beyond chess instructors. For example, camps that have counselors to guide campers are particularly important for all-day or overnight chess camps. Counselors ensure that campers get to sleep at night, wake up in the morning, shower, and make it to breakfast. Camps should also keep campers safe. Frisbee, soccer and other activities lead to the occasional accident – and a good camp is prepared to deal with accidents.
5. Look for camps with hand-outs or electronic access to camp lectures
Chess lessons are more meaningful if they are remembered and can be referred to again and again. Our camps provide paper handouts and also have camp materials electronically available. OleChess Camp and Caveman Chess Camp also make photos and videos available through the cloud and social media.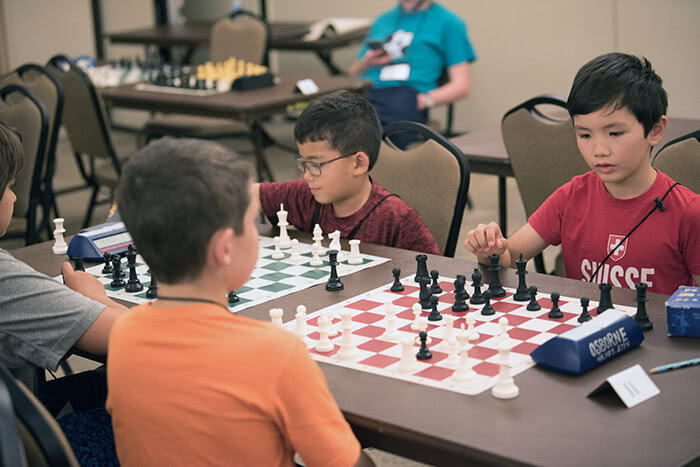 Your chance to win!
Kevin Bachler is offering a prize worth $200 for the best comment below. That is, Kevin's Caveman Chess Camp is currently $200 above the earliest discounted price. Caveman Chess Camp will waive that $200 late fee for the best comment below.
Here is the topic for your comments: Which do you like more and why – bringing your chess friends to camp, or making new chess friends at camp? Kevin will judge the best comment and offer that commenter a $200 discount.
This comment contest ended on Tuesday, March 26.
UPDATE: Kevin chose Angel, the first comment below, as the winner.