In August of 2019, two women's chess tournaments will be held in the US that SparkChess readers might like to play in or to support. From August 16-20, the Berkeley Chess School in California is hosting the Berkeley Summer International Master Norm Tournament. From August 17-18, the 2019 Texas Women's Chess Championship will be held at the North Richland Hills Library.
Berkeley Summer International Master Norm Tournament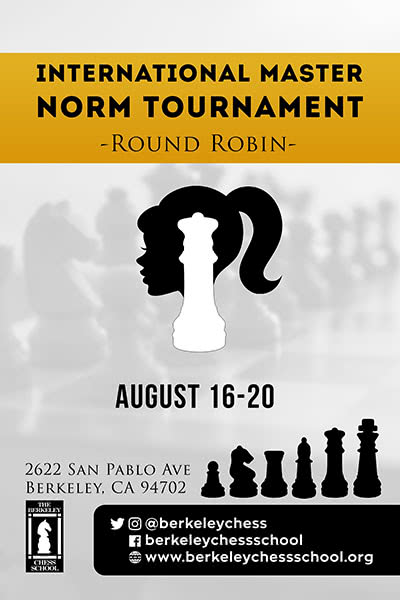 CALIFORNIA: As a women's-only IM Norm tournament, the Berkeley Summer International Master Norm Tournament is a rare event. In the US, only U.S. Women's Championships and the Cairns Cup have similarly provided such strong competition while being restricted to women. The tournament is headlined by GM Irina Krush, a 7-time U.S. Women's Chess Champion. WGM Carla Heredia, in charge of marketing and communications for the Berkeley Summer International Master Norm Tournament, emailed, "We are very happy that GM Irina Krush accepted our invitation. Although she will be the number one seed in the tournament, she will be facing strong opposition such as IM Carolina Lujan, who is the number one female player in Argentina. Challengers will compete for different norms. The IM norm is possible, as well as WIM and WGM norms. Norm seekers thus far include WGM Anjelina Belakovskaia from the US (Arizona) and WFM Uyanga Byambaa from Mongolia. We still have a few spots left for norm seekers." To learn more about this tournament, go to this link.
Here is a recent blitz win by GM Irina Krush over former Women's World Chess Champion GM Alexandra Kosteniuk. Even though Krush was losing for part of the game, she fights back to get the full point.
Texas Women's Chess Championship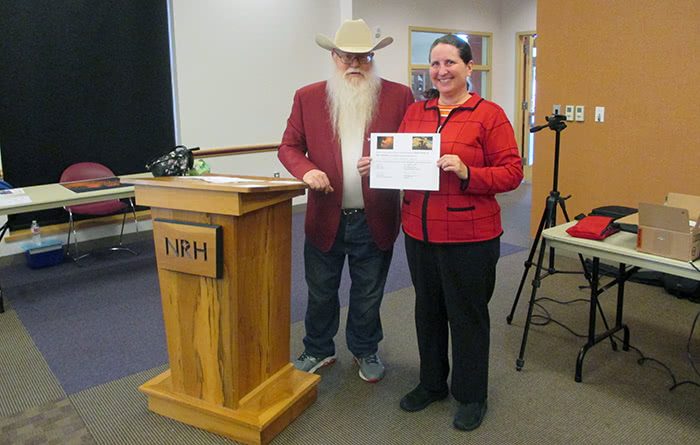 TEXAS: 2019 Texas Women's Chess Championship organizer Jim Hollingsworth emailed, "13 players are signed up as of June 20. Last year we had 12 players. According to the latest US Chess data, 250 Texas women (ages 16 and older) are eligible for this Championship. So it's not surprising that less than 10% of those could play on any given weekend. The tournament's staff and I are focused on providing the best chess experience possible to the baker's dozen we now have (plus the few more we hope will sign up before the August 2 deadline)."
Hollingsworth noted that each additional player adds extra expenses, as every woman who signs up by August 2 gets a free entry, free food during the rounds, and a free banquet meal on Saturday night. Therefore, please consider donating to support the 2019 Texas Women's Chess Championship at this link. Your donation is tax-deductible through the Texas Chess Association. My report on last year's tournament is available at this link and I have committed to play in the tournament again this year.
The California tournament is open to both girls and women and the Texas tournament is for Texas women ages 16 and older. For more chess opportunities for girls and women in the US, or to support the Women in Chess Initiative, go to the main page of the US Chess Federation (uschess.org) and click on "Community" then "Women" and then look for the choices on the tabs such as "Our Initiative" or "Events." Or to go directly to events, click on this link.
About the players