Refugees may pack suitcases before fleeing their countries. Professional chess players pack suitcases to travel to their next tournaments. While refugees do not know where they will live, chess players know to control the d5-square.
The Girl from Riga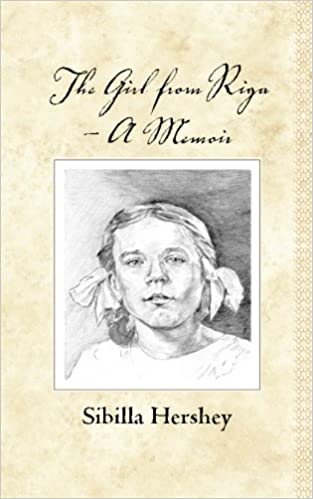 In 2022, many Ukrainian men have stayed in Ukraine to fight the invading Russian forces. Many Ukrainian women and children have fled to Poland. Poland has welcomed refugees before.
In the summer of 1944, Poland sheltered Latvians who were leaving Latvia because of the Soviet army's invasion. About her last summer on her grandmother's farm near Riga, Sibilla Hershey wrote, "my parents told us that my brother, mother, and I would be leaving on a boat for Germany the next day. From there we would proceed by train to Posen in Poland." Weeks later, in Halle an der Saale, Germany, Sibilla's father rejoined his family.
After years in displaced persons camps, Sibilla, her brother, and her parents immigrated to the United States in 1951. I know about Sibilla because I was close to her brother, Neil Dale. I often stayed with Neil, a chess tournament director, and his three daughters. From Sibilla's memoir, The Girl from Riga, I discovered that Neil's father had taught him the rules of chess.
Control the center
One principle of chess openings is to control the center. The center consists of the squares e4, e5, d4, and d5. Sometimes, that last square gets the most attention. Robert R. Desjarlais quotes Grandmaster Nigel Davies on the fate of a professional chess player: "You will spend the next 30 years of your life living out of suitcases and fighting for control of the d5 square."
A d5-square game
I asked Jeffrey Ashton, who is skilled at using ChessBase, to find a game played by a Ukrainian grandmaster and which featured the d5-square. Ashton emailed me several choices, but I liked the following win by Grandmaster Alexander Onischuk the best. At the time of this game, Onischuk was not yet a grandmaster. In 1991, he was a promising teenage chess star living in Ukraine.
Onischuk immigrated to the United States in 2001. He won the U.S. Chess Championship in 2006. He coaches the Texas Tech University chess team. If history is a guide, more Ukrainian chess players will be immigrating to the United States in the next few years.