Some chess games resemble fighting like cats and dogs, with each side's chessmen engaging in attacks and counterattacks. This article presents one such chess game, played in the first leg of the FIDE Grand Prix 2022 Series.
Berlin Grand Prix, first leg
The first leg of the FIDE Grand Prix 2022 Series was February 3–17 in Berlin. Its sixteen players were divided into four pools. Each pool played a double round robin (6 rounds).
Grandmaster Levon Aronian of the United States won Pool C and Grandmaster Hikaru Nakamura won Pool A. In the semi-finals, Aronian knocked out Grandmaster Lenier Domínguez (who won Pool D) and Nakamura defeated Grandmaster Richard Rapport (who won Pool B). In the finals, Aronian and Nakamura drew two Classical games. Then Nakamura won two games of Rapid chess as a tiebreaker.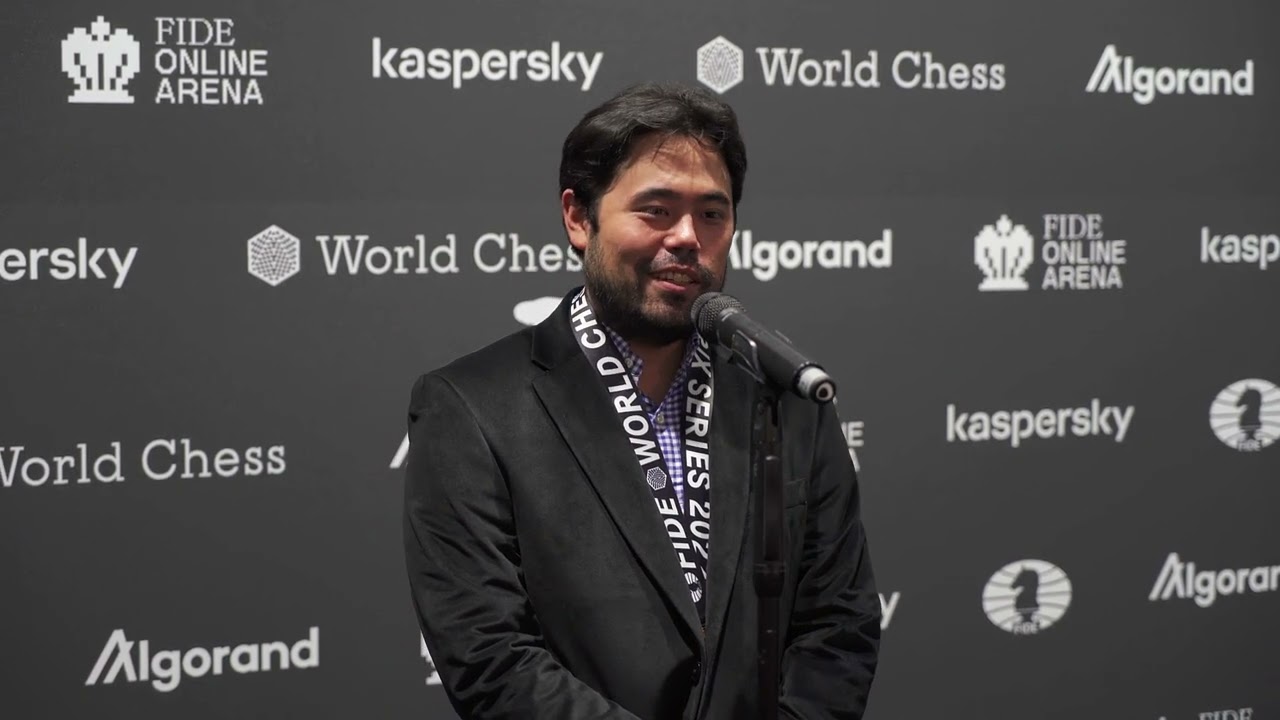 While prize money is at stake, more important to most players is gaining Grand Prix points. According to the FIDE (International Chess Federation) rules, "The two first players of the GP Series Final Ranking shall qualify to the FIDE Candidates Tournament" which will be in Madrid from June 16–July 7, 2022. FIDE has a website which tracks the World Chess Championship and the Women's World Chess Championship cycles, from 2021–2023.
Keymer versus Aronian
Before the FIDE Grand Prix 2022 Series began, Pool C participant Grandmaster Vincent Keymer said, "I've never qualified for the Grand Prix Series before and I'm really happy that I managed it at a time when two of the tournaments are taking place in Germany. It's a great honor for me to participate in this series of tournaments with top players and I'm looking forward to some interesting games!"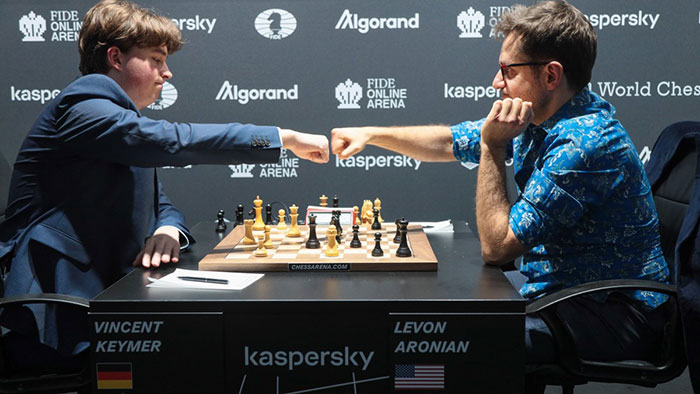 In a post-game interview, after defeating Keymer on February 9, 2022, Aronian was asked about his favorite animals. He said, "I like cats and dogs." His game with Keymer resembled the proverbial cat-and-dog fight.
Grand Prix Schedule
The FIDE Grand Prix 2022 Series consists of three legs that span over three months and two cities. The first leg was February 3–17 in Berlin, Germany; the second leg is February 28–March 14 in Belgrade, Serbia, and the third and final leg is March 21–April 4 in Berlin, Germany. To follow all the action, use this link: https://worldchess.com/series/grandprix2022