The London Chess Conference was March 17-19. Videos of its sessions are available for free on YouTube. On April 10, the Mechanics' Institute will hold a free Zoom session about the 2023 World Chess Championship match between Ding Liren from China and Ian Nepomniachtchi from Russia.
2023 London Chess Conference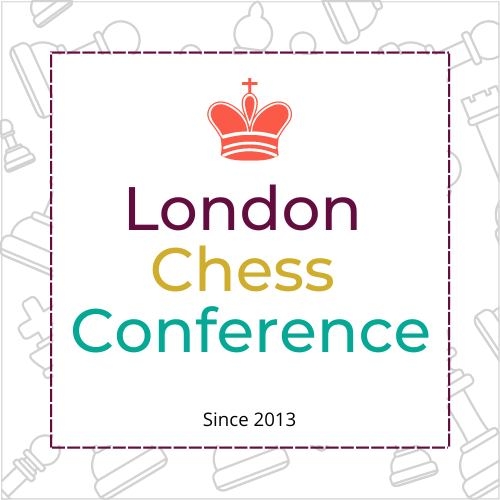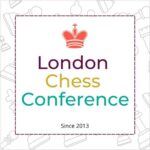 Chessable was one of the sponsors of the London Chess Conference. I am the Chief Science Officer for Chessable, a position I began in April of 2022. After 11 months of working remotely with Karel van Delft, Chessable's Science Project Manager, we met in person at the London Chess Conference. Here is a blog post about Chessable's participation in the London Chess Conference.
Videos of presentations made at the London Chess Conference are at this YouTube link. The YouTube videos capture 50 presenters sharing their insights about chess in STEM (Science, Technology, Engineering, and Mathematics) fields and about chess in education. The conference website is https://chessconference.org/
The 2023 London Chess Conference had 120 participants from 32 countries. From daytime sessions at the Elm Grove Conference Centre at the University of Roehampton to optional evening gatherings at the King's Head pub, the refreshments and networking opportunities were bountiful and delightful.
The first London Chess Conference was in 2013, and 2023 was the first in-person conference since 2019. I am already looking forward to the 2024 London Chess Conference.
Mechanics' Institute

Every Monday afternoon the Mechanics' Institute has a Chess Café over Zoom. Participants share chess news, games, and problems. Here I mean "problems" as in "chess puzzles," though sometimes real-life problems (jury duty, illnesses) and joys (awards, travels) are discussed too. I enjoy attending each week, to connect with chess friends.
National Master Mike Walder takes online lessons from Grandmaster Gadir Guseinov, ranked 84th in the world by FIDE (International Chess Federation). Guseinov gives Walder chess homework. Walder sometimes shares homework problems with the Chess Café.
In a previous article, I mentioned that Chess Café regular Juliana Gallin is a skilled solver of chess problems. For the following problem, another Chess Café regular, Trisha Gorman, found the first move of the solution.
Black's king has no squares to move to, but immediate checks by White don't
work. How does White checkmate in four moves?
Click here to see the solution
World Chess Championship Panel

On April 10, at 4 p.m. Pacific Time, there is a special edition of the Chess Café. A panel of experts will discuss the World Chess Championship match, scheduled for April 7 to May 1 in Astana, Kazakhstan. The panel includes:
International Master John Donaldson
FIDE Master Paul Whitehead
International Master and Marshall Chess Club Vice President Sal Matera
The panel will review the chess accomplishments of Liren and Nepomniachtchi, analyze championship games, and share stories of world chess championships.
The April 10th event is cosponsored by the Mechanics' Institute and the Marshall Chess Club.
Register for free for the April 10th World Chess Championship version of Chess Café at this link: https://www.milibrary.org/events/chess-world-championship-2023-china-and-russia-board-apr-10-2023