The FIDE World Rapid & Blitz Chess Championships were originally scheduled for Kazakhstan. When that country's government mandated a seven-day quarantine for many potential participants, FIDE found the championships a new home: Warsaw, Poland.
A Polish Miracle
At the first press conference for the 2021 FIDE World Rapid & Blitz Chess Championships, at 23:48, FIDE President Arkady Dvorkovich said, "The last week of December is a time for miracles…[When] professionals come together, they can do miracles. That's what happened here."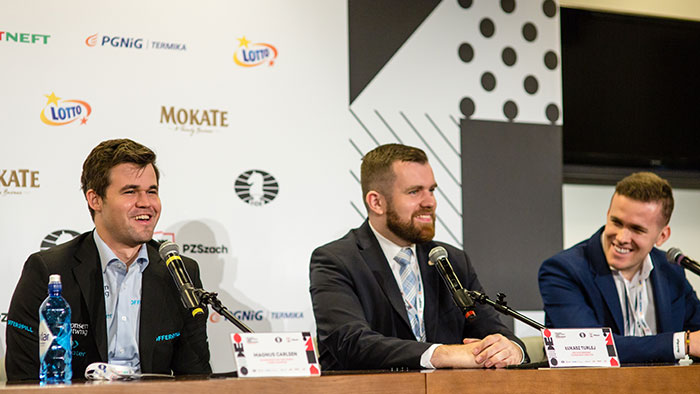 Two of the Polish chess professionals are FIDE Vice President Łukasz Turlej and Michal Kanarkiewicz, the championships' Marketing Director. Turlej stated, "In less than 20 days, we managed to prepare the world championships in Poland. There is a lot of good going on in Polish chess. We have people who love chess and will do a lot to make Poland host more events. I hope that we will confirm our abilities and that in the future the Chess Olympiad will also come to our country."
Kanarkiewicz emailed, "I am glad that the interest in chess in Poland is so great. The championship was played at the National Stadium, and I believe that chess will soon follow the popularity as much as football."
In Poland, as in the rest of Europe, "football" means what U.S. residents call "soccer." And, in Poland, football is the most popular national sport.
Rapid (Open)
Earlier this month, Magnus Carlsen and Ian Nepomniachtchi completed their World Chess Championship match. Both were back in action at the FIDE World Rapid Chess Championship, Open section. Can you find Carlsen's winning 104th move, as White, in Round 1 against Grandmaster Merab Gagunashvili of Georgia?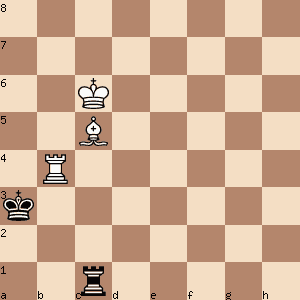 Click to reveal the answer
Rb1+
The discovered check wins Black's rook so Black resigned the game.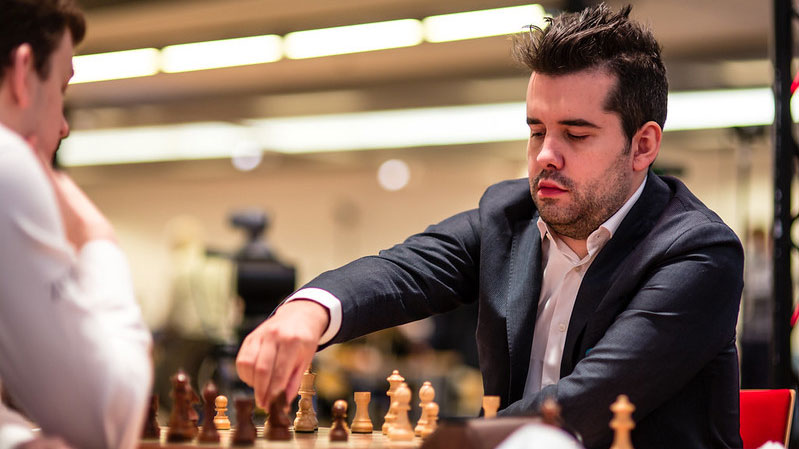 Nepomniachtchi ended his sixth-round game with more time on the clock than he began it with, thanks to playing on the increment. The opening was one he had prepared for his match with Carlsen, so he could play his moves quickly. Nepomniachtchi was White against Poland's best player, Jan-Krzysztof Duda. Can you find Nepomniachtchi's crushing 30th move?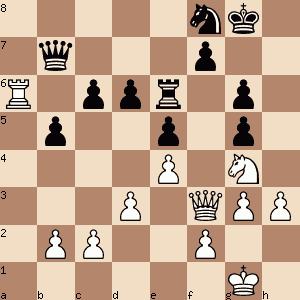 Click to reveal the answer
30. Rb6 Qa8 (If 30… Qxb6 31. Nh6+ Kg7 32. Qxf7+ Kxh6 33. Qxf8+ Kh7 (33… Kh5 34. Qh8#) 34. Qf7+ Kh8 35. Qxe6 And White is one pawn ahead with a winning game.)
31. Nh6+ Kg7 32. Qxf7+ Kxh6 33. Rb7
Rapid (Women's)
Poland had 22 players completing in the FIDE World Rapid Chess Championship Women's section, the youngest being 11-year-old Wiktoria Śmietańska. As of the end of Day 2, Alexandra Kosteniuk of Russia had 7.5 out of 8 and her nearest rivals have 6 out of 8. The final day of Rapid games for both the Open and the Women's sections is December 28, followed by the FIDE World Blitz Chess Championship.
For more information, and results and games, go to the website for the FIDE World Rapid & Blitz Championships.