What chess gifts do you want under your Christmas tree? Maybe a sweater that makes you look like the World Chess Champion? What about a subscription to a chess magazine or an upgraded chess app experience?
Clothing
To look like a World Chess Champion, order this sweater. Both World Chess Champion Magnus Carlsen and World Chess Championship Challenger Ian Nepomniachtchi wore the Norway Chess sweaters in this photo shoot.
The World Chess Championship match will be in Dubai, United Arab Emirates, from November 24–December 16, 2021. The average temperature in Dubai in November is 77.8 degrees Fahrenheit (25.5°C) and it's 71.3 degrees Fahrenheit (21.3°C) in December. With such high temperatures, the grandmasters may not wear their sweaters during their match.
Where you live is probably colder than Dubai, so you could wear your Norway Chess sweater while watching them play. Chess.com will broadcast the games with commentary by former World Chess Championship Challenger Fabiano Caruana and other titled players. NBC Sports will offer daily 30-minute recaps, with Grandmaster Maurice Ashley as the commentator. The Meltwater Champions Chess Tour offers two broadcasts, one with Grandmasters Judit Polgar and Anish Giri. FIDE (International Chess Federation) has former World Chess Champion Viswanathan Anand as one of its commentators.
Magazine
American Chess Magazine has commissioned Grandmaster John Burke to write about the World Chess Championship match. In 2021, Chess Journalists of America named American Chess Magazine the "best overall magazine." My new column, women in chess, will debut in the magazine's Issue #24, available December 1.
To get American Chess Magazine under your Christmas tree at a 10% discount, go to the American Chess Magazine store and enter the code SPARKCHESS. The 10% discount applies to a single issue or to a non-recurring subscription. The SPARKCHESS promotional code lasts until December 31, 2021. The only limitation is one discount per customer.
SparkChess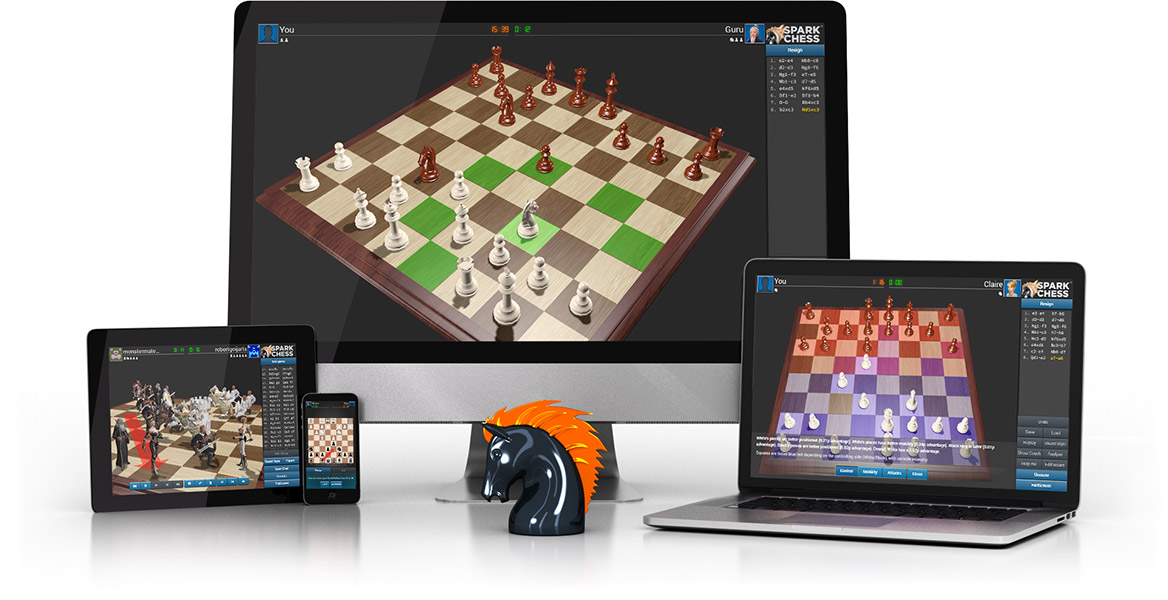 If you or a loved one want to learn or get better at chess, SparkChess is the answer. With SparkChess Premium Live, available as an online prepaid subscription, you can learn chess with interactive lessons and puzzles, practice against multiple AI opponents with unique personalities, and challenge your friends in multiplayer. SparkChess is also kid-friendly, with built-in privacy and anti-abuse mechanisms. Learn more and order a SparkChess subscription here.